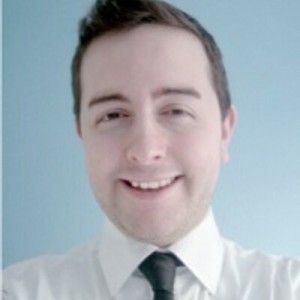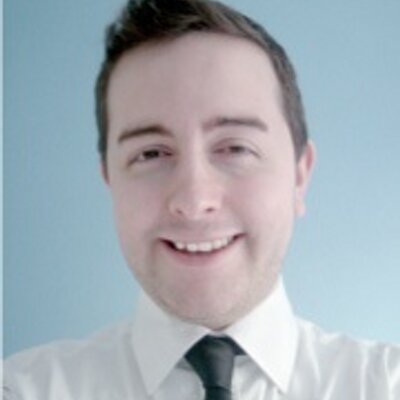 Matt Smith is a Professional Blogger, SEO Consultant & Web Developer from UK and running a number of websites. He is the founder and editor of OnlineIncomeTeacher.
Matt highlights the importance of Search bar and explains how it helps visitor to find the exact content through countless pages in his blog 'Why You Need A Search Bar On Your Website'. He also guides to add the default search bar widget and the custom search bar to your site.
According to him, "the easier it is for people to navigate around your whole site, the more likely it is that they will. If not, they can easily click away to another site, lowering your click through rate".
Matt can be connected on Facebook, Twitter, Google+ and LinkedIn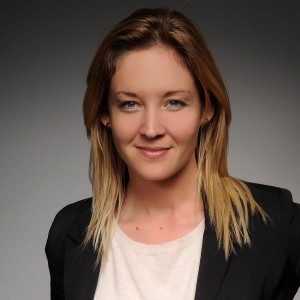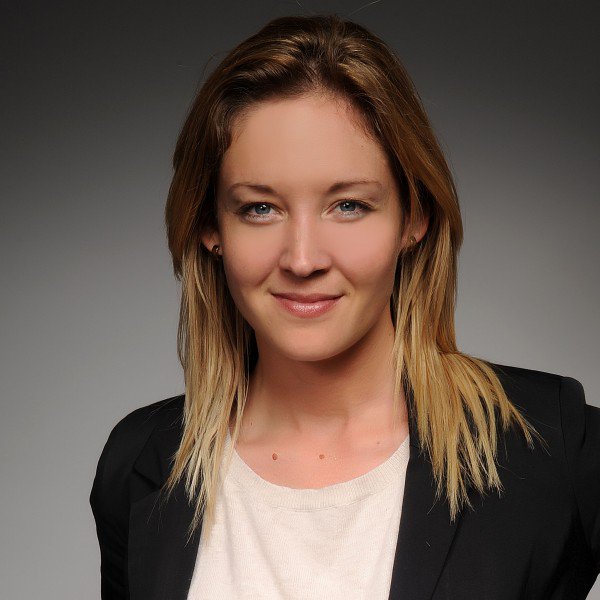 Allyson Tremblay, UK Sales Director at SDL Fredhopper, said:
"An effective search function's impact on the rate of conversion is impressive: customers who use an onsite search box result in an average conversion rate of 2.4% against the 1.7% rate of customers who don't."

– in the article 'The importance of smart search to your site, your company and your customer'
She focused on the efficiency of onsite search box as a valuable mode of communication with the customers to learn more about them. Ally emphasized on the 'auto-complete' function, to display a drop-down menu with possible search queries containing the search term. Another important suggestion made by her is to avoid the 'zero results' page to increase the chances of conversion.
Read the complete article to improve the conversion rate of your website.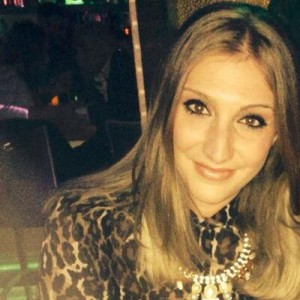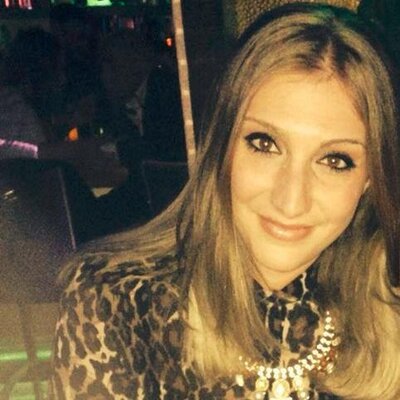 Giselle provides the insight of On-site search in an article posted on 'luxurydaily'. In the article, she talked about the criteria to display search results for excellent user experience and increasing sale opportunity.
She also quoted Harrison Hilleary, eCommerce Marketing Professional at Thanx Media, who said that
"A site's user experience and how easily and efficiently a visitor can find or navigate to the items they are looking for will ultimately determine whether you get the sale or your competition gets the sale."
Giselle Tsirulnik is a Senior & Strategic Editor at Adobe and has also worked as a senior editor at Mobile Commerce Daily and Mobile Marketer. Connect with her on Facebook, LinkedIn and follow on Twitter.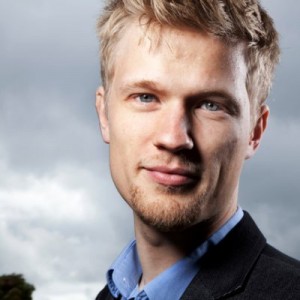 Christian Holst is the co-founder of Baymard Institute where he writes bi-weekly articles on web usability and E-commerce optimization. He's also the author of the Smashing Magazine, E-Commerce Checkout Usability and Mobile E-Commerce Usability research reports.
'The Current State of E-Commerce Search', written by Christian Holst, is a must read article on Smashing Magazine about the onsite search as key component of any e-commerce website. Christian has conducted a large scale usability study on top-50 US e-commerce websites and across 60 search usability parameters. He explored the vast data and produced the analysis of current state of search with interesting statistics.
Follow him on Twitter or connect via LinkedIn and Google+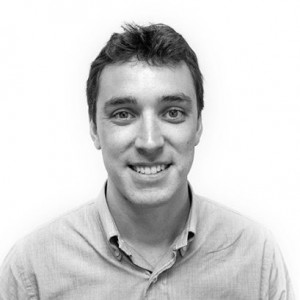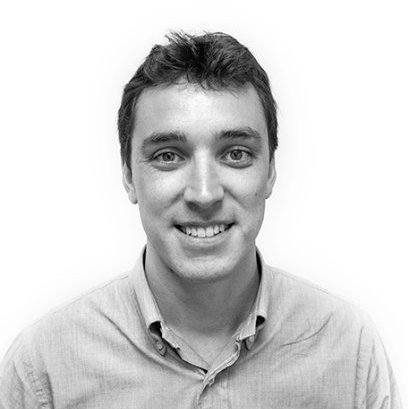 Mark Macdonald is a Content Marketing Manager at Shopify and a Professional blogger. He said in his article '7 Simple Tips for Improving Ecommerce Site Search' :
"These days, people have no patience and minimal attention spans. Even on a small site with a small number of products, users will simply click away if they don't find what they want quickly – especially on mobile devices."
Mark has mentioned useful tips for e-tailers to improve the search experience on their websites in the article. He has emphasized on making search box clearly visible, delivering fast search results, using Auto-complete feature, using images with product names, analytics and leveraging the search suggestions.
Follow Mark on Twitter.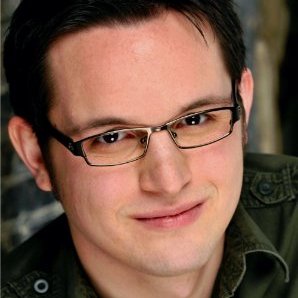 Another great blog writer in this niche is Tommy Walker. He has written the excellent article '6 Essential Principles of Designing a High Converting Site Search Experience' on ConversionXL. Tommy has done extensive research and found that 'Only 10% of the site's total traffic made up nearly 40% of the company's overall revenue'.
This article explains the essential guidelines to keep in mind for a site search experience that converts. Tommy has focused on mentioning survey reports and other statistics to support his principles. He also indicated the importance of including Product information, Reviews, Availability and Buying button in the search.
Tommy Walker is the former Editor-in-Chief of ConversionXL, Producer of Page Fights & founder of Social Filter. He can be connected on LinkedIn, Google+ and followed on Twitter.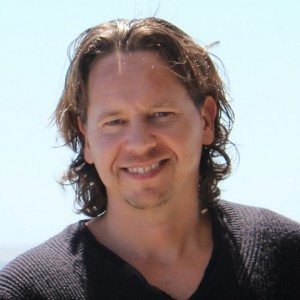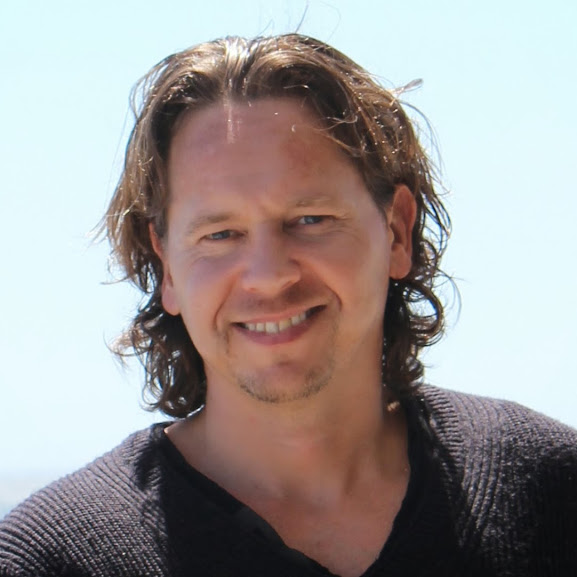 Roland Oberdorfer is a Managing Director and Co-Founder at SiteOlytics Inc. Prior to his current role, Roland was the CTO of HP's consumer direct organization and the General Manager for Web and eCommerce at NIVIDIA.
Roland mentioned the pros and cons of Google custom search. He also guide to implement the Google search on your site and to link the Google Analytics with the custom search. According to Roland,
"Adding a search box on your website not only helps visitors to find what they are looking for but also shows the demand for specific products. So, it also tells you what visitors are looking on your site."
Read more about The Importance of Search on your Website. Roland can be connected on Facebook & Google+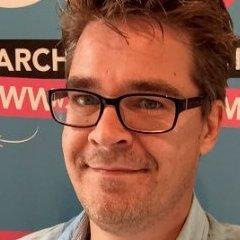 "Site search. The most underestimated function for CMS and ecommerce builders. Did you know searchers buy upto 5 times more than 'normal' visitors? The searchers have a great intent for buying the products you offer", said by Erik Keegstra.
Erik's article on '7 important tips for site search' is a good read for newbies.The article is drafted in a simple and clear tone for easy understanding. Useful tips are provided on how to improve the search capability of your website. He also mentioned to focus on making use of synonyms, prominent search bar and handling typos.
Erik is the CEO at Sooqr Search & Navigation. He was also the Founder & Shareholder of Internetbureau Websight. Connect with him on Facebook, Google+, LinkedIn and Follow on Twitter.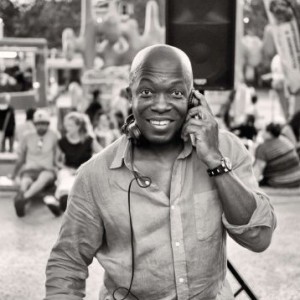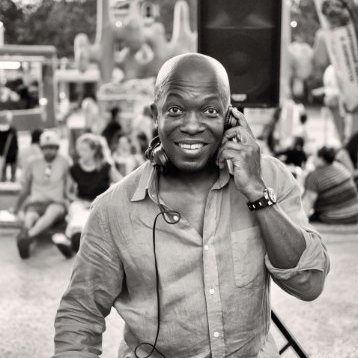 Osric Powell wrote a blog on importance of site search on 'sli-systems.com'. He quoted it crucial to mark the online presence for any business to engage existing customers and attracting new customers. To improve the performance of your online business, he gives a strong weightage on implementing search engine on the website.
He said, "There is no doubt that site search is one of the most important ways to understand the shopping behaviors of your visitors. Users who type a search phrase are more likely to convert versus a user who browses (typically using navigation) the site. Site search users are objective focused."
Osric is the founder of Ecommerce Retail Solutions Advocacy (ERSA) and Op Rock. He is also the author at Econsultancy. Follow him on Twitter.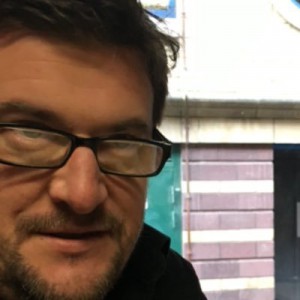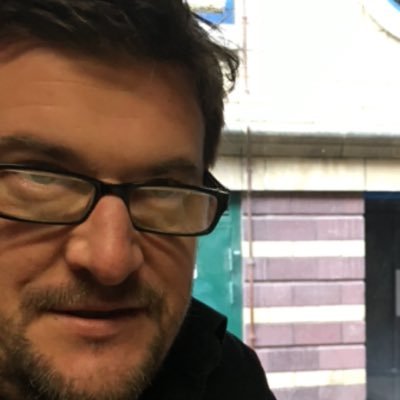 Graham Charlton is the Editor-in-Chief at ClickZ and the former Editor-in-Chief of the Econsultancy blog. He has worked in the digital industry for more than ten years and contributed lot of writing particularly in UX, CRO, and E-commerce.
'Is site search less important for niche retailers', a blog posted by Graham on Econsultancy.com, shows the stats of analysis conducted on the onsite search usage of 21 ecommerce websites. The key conclusions were that the visitors who uses search contributed 13.8% of the total revenue and the conversion rate was increased by 1.8 times.
According to the stats, "However, when used, search performs very well: visitors converted at 4.63% versus the websites' average of 2.77% – that's 1.8 times more effective."
Graham can be connected on LinkedIn and Twitter Social platforms.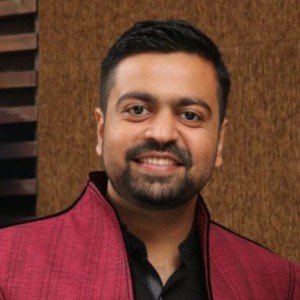 Pratik Dholakiya is the Founder of Growfusely, a content marketing agency specializing in content & data-driven SEO and PRmention, a digital PR agency and the author of Search Engine People, MOZ, Small Biz Trends, Entrepreneur and many more.
He has written several articles in Digital Marketing and Web Development niche. The article 'Does Your Ecommerce Site Search Have These Critical Features?', posted on SearchEnginePeople educate about the important features for highly converting site search.
Pratik states that:
"Search is constantly evolving. Newer capabilities keep getting added to its arsenal nearly every other day. Search is a site feature that is not just another pretty addition, it will literally pay for itself via conversions from the word go."
Connect with Pratik on LinkedIn, Google+ and Follow him on Twitter.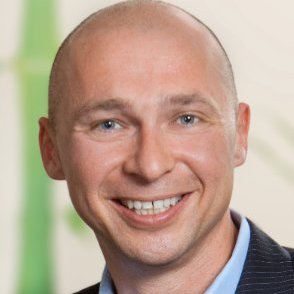 "A lot of websites ignore on-site search. This is really strange, considering internal site search is really about prospects trying to have a conversation with the site owner, telling them what's tough to find on the website."

– said by Tim Ash in the famous article '3 Ways to Use Internal Site Search to Make Your Website Better'
In the article, Tim contributed to explain the ways site owner can use the onsite search to make the website better. According to him, making the search easier, evaluating the user experience and using the search data to improve search page is the key to improve user experience or your conversion rates.
Tim is the CEO of SiteTuners, a leading conversion rate optimization agency, chairperson of Conversion Conference and the Author of the bestselling book "Landing Page Optimization". You can connect with him on Facebook, Twitter and LinkedIn.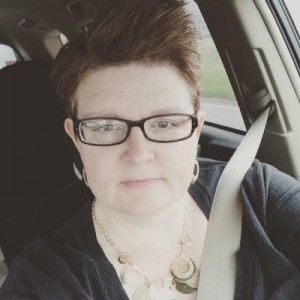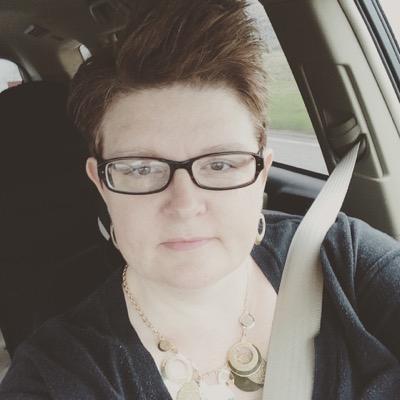 Carrie Hill is the co-founder of Ignitor Digital and her experience with analytics and troubleshooting helps her to tackle tough technical SEO roadblocks. She is also the author at SearchEngineLand.
Carrie's article 'How To Use Site Search To Get Keyword Insights In A (Not Provided) World', focus on the enhancing site search for driving engagement and setting up the Analytics. Carrie has also talked about category search and query parameters in the article.
According to her, "Obviously, you have to have a website that is 'site search friendly' for this to be really effective. If you're hiding or camouflaging your site search box below the fold or on internal pages – or if you don't have one at all – then this really isn't going to work for you."
Follow her on Twitter. You can also connect with Carrie on Facebook, LinkedIn or Google+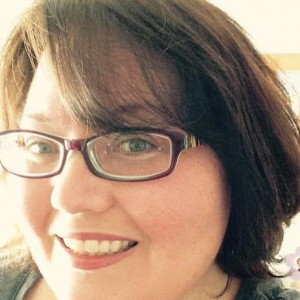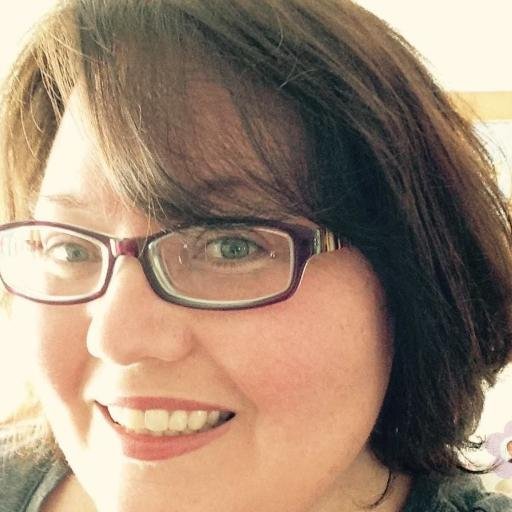 Kristina Knight is a freelance writer who began her career focusing her energies on health and business reporting. She has been writing since 2001, and her articles have appeared in Family Delegate, Credit Union Business, FaithandValues.com and with Threshold Media. Kristina is also active on LinkedIn and Twitter.
Kristina said in her article 'Brands: Site search as important as search engines', that the studies indicates that on-site search is as important as buying Keyword campaigns. The ranking within site searches are more meaningful than rankings in search engines.
She quoted Robert Murray, CEO of iProspect:
"Search engines and retail websites are the first places consumers turn to when they are ready to shop, whether they are looking for a new laptop, a toaster or a camera. And they are tapping into search engines to find more than just a retailer's product page…they are searching for customer and expert reviews, competitive pricing and third party product recommendations"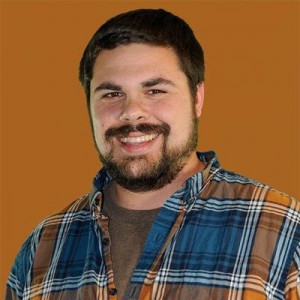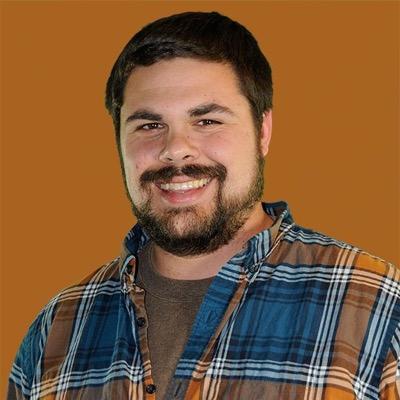 Andy's article on DragonSearch, 'The Importance of Tracking Site Search in Google Analytics' highlights the critical aspects of using site search to improve the performance and usability of your website. According to him, tracking the site's search functionality helps in identifying if site visitors are using your site's navigation, if the content fulfilling visitor's searches and how accurate is your site search.
Andy has showed the analysis of an ecommerce website over a 2 months period and statistics states that about 13.5% visitors have used the site search and 30% have conducted another search indicating the customer engagement.
Andy is the VP of Digital Advertising & PPC at DragonSearch. He has been quoted in numerous publications including Marketing Land, Tech Republic, Website Magazine, Software Advice, and Vocus. Connect with Andy on LinkedIn, Google+ and Twitter.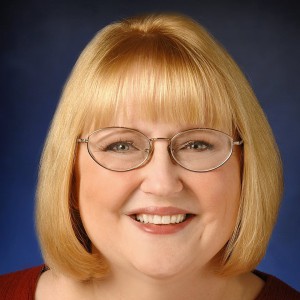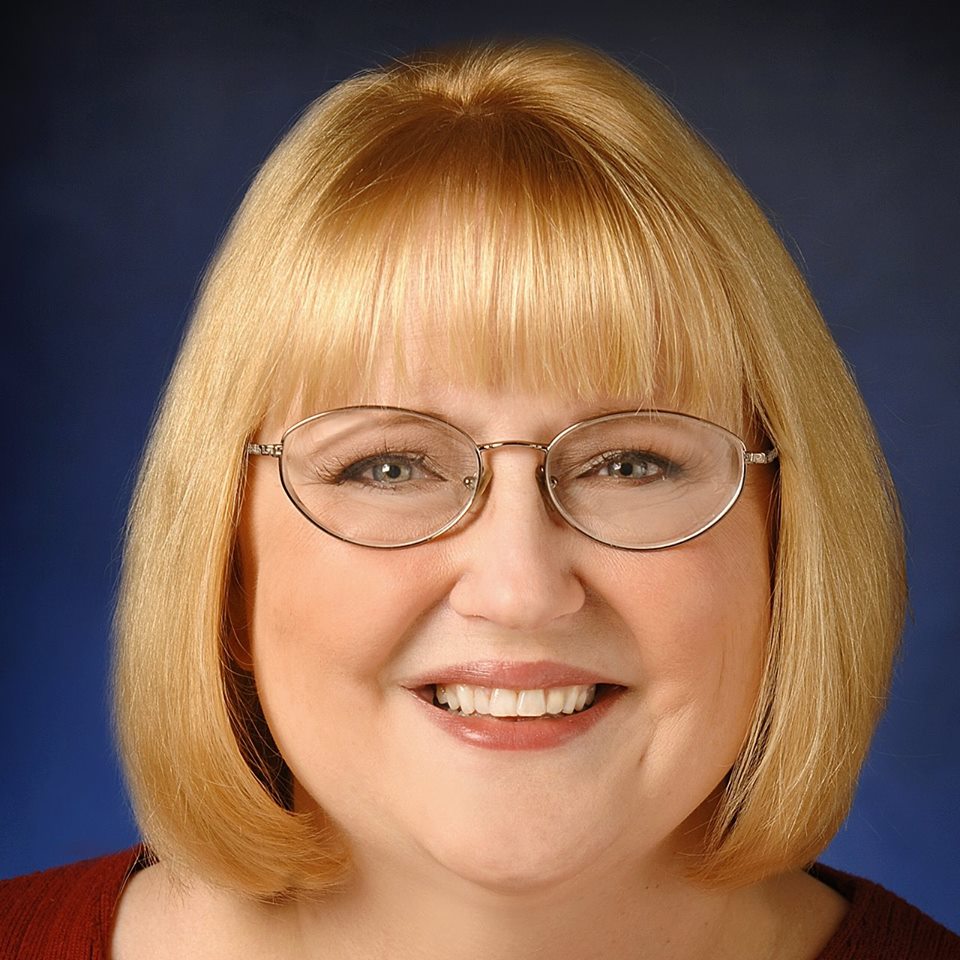 In her article on importance of search engine while designing a website, Shari Thurow emphasized on designing the website that is easy to navigate as the search engine friendly design has the potential to decrease search engine marketing and advertising costs.
Shari said the websites should be designed keeping your target audience in mind as the visitors will probably be using the site search to find the products, services and information offered on your site.
Shari Thurow (https://www.linkedin.com/in/shari-thurow-8a271579) is the Founder and SEO Director at Omni Marketing Interactive. She is the co-author of the book 'When Search Meets Web Usability' and the author of various online publications including SearchEngineLand and MarketingLand. She can be contacted on Facebook, Google+ and followed on Twitter.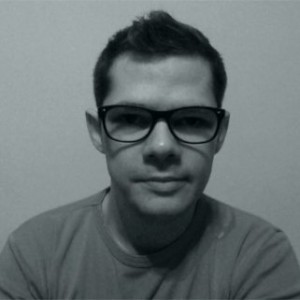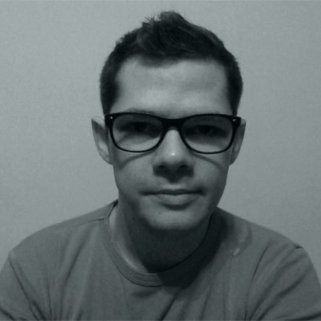 'Designing The Holy Search Box: Examples and Best Practices', an article on SmashingMagazine by Gyorgy Fekete, a web developer with over 10 years of experience in Web design and development and the founder of Primal Skill Ltd.
Gyorgy mentioned the usage of site search functionality and why the design of search box is important. He also highlighted the frequent mistakes in search box designs.
Let's see what Gyorgy said to support his observations:
"Although the back-end process of searching a website is very important, we shouldn't neglect the front end, the design, either. Below you will find a few, but important, guidelines to keep in mind when creating search box designs".
He can be connected via LinkedIn, Google+ and Facebook.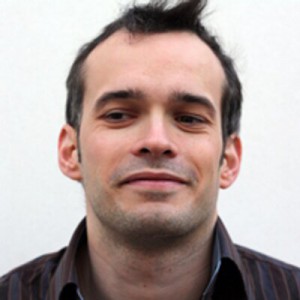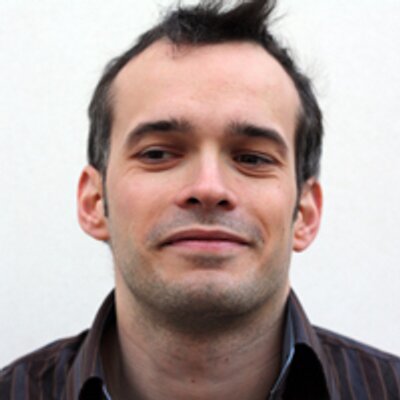 Nicolas Dessaigne is the Co-founder and CEO of Algolia, a hosted realtime search provider. Connect with him on Facebook, Google+, or Follow via Twitter.
His article '7 Things I Wish Every Search Box Did' is a great piece of writing to provide information on how to implement a great search experience.
Nicolas said:

"Great search experience is all about speed and relevance. You want to provide the right result for minimum effort. Your product needs a search engine that thinks like your users, and one that understands from a few letters exactly what is being searched for."
The Article suggests providing auto-complete results and across multiple attributes. Targeting mobile devices, accepting typos, and offering meaningful filters are also important.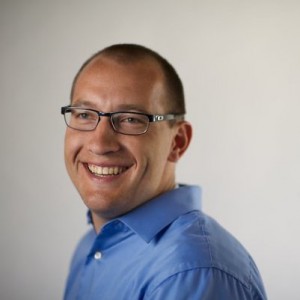 Jordan Burleson is a Digital Marketing Strategist at Beacon Technologies. His blog 'Benefits of Site Search' is a rich source of information about how site search benefits your consumers.
According to Jordon, "The fact of the matter is that a site with site search installed helps visitors stay longer on site, find what they were looking for, make purchases, contact you and potentially come back again."
He explained the facts due to which site search has become crucial these days. Some of the reasons mentioned by Jordon are – users are expecting site search on websites to ease browsing or finding products, reduces bounce rates, helps in suggesting relevant content.
Jordon can be connected on LinkedIn, Facebook, Google+ and can be followed via Twitter.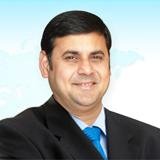 Sudeep Banerjee is the Founder & President of B3NET Inc, the leading Web Development firm in California. He is an expert in Web & Mobile Development and Internet Marketing.
Sudeep has written many useful articles on web services. His article 'Why Onsite Search Bar is An Important Part of Your Website?' brings attention to improve the search function of your website.
His analysis says that:

"Approximately 30% of online visitors prefer using the search site box for searching any product. It is these users who perhaps show some intention to make a purchase of a possible product".
Improvement in Conversion, Customer loyalty, Visits, Registrations and Brand image are the key benefits mentioned by Sudeep. Connect with him on Facebook, LinkedIn, Google+ and Twitter.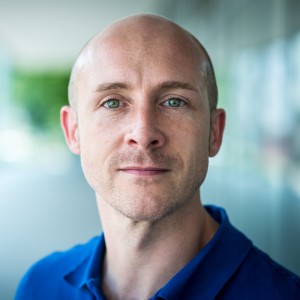 Kyle said in his article 'Why Site Search & Navigation Is Crucial To Any Retailer' on LinkedIn.
"People who use site search are more likely to purchase compared to those who use standard navigation as they are shopping with intent, i.e. they know what they want and as long as they can find it in a quick and easy fashion they're more likely to make that purchase."
The article clarifies why site search is crucial for online retailers and emphasized on user-friendly site search, Auto-complete results and tracking zero results pages via analytics.
Kyle Burman is the Managing Director at Store Retail Solutions Ltd and can be reached out on social channels – LinkedIn and Twitter.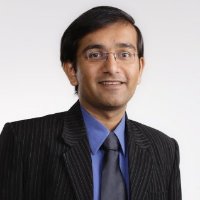 Nilay Oza is the CEO and co-founder of Klevu, and the author at TechCityNews. Nilay discussed the need of search bar for e-commerce startups in his article and outlined the points to keep in mind while implementing site search strategy on an e-commerce store. The site search has the potential to improve sales conversion and turns to be valuable in understanding the customers.
According to Nilay, "Due to technological advancements and various software, the site search box on your website can now be considered one of the fundamental tools for interacting and engaging with consumers."
Nilay can be connected on LinkedIn and Twitter.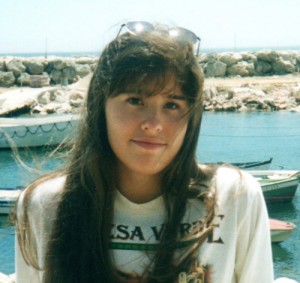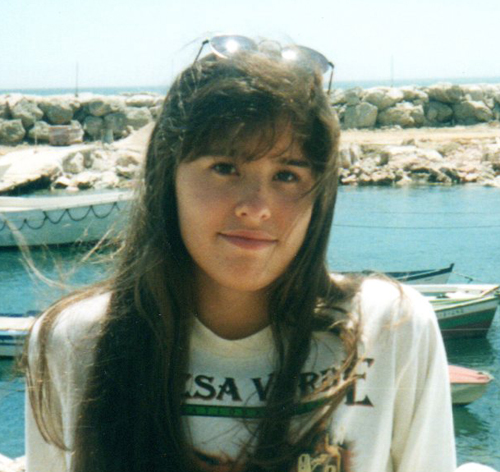 Sherice Jacob is a Professional blogger, Conversion Optimization Expert, SEO Copywriter and Blog Designer and the owner of iElectrify Web Services.
Her article on site search, '5 Ways to Make Your E-Commerce Website Search Feature Convert' explains how you can make the search functionality of your website more user centered, customizable and interactive which is definitely the key to convert your visitors into customers.
Sherice said, "Compared to other metrics, site search usually gets passed over as one of those things you'll improve soon. It's not a high priority like landing pages and personalized email. But taking steps to improve your site search can improve conversion rates, and it also can lead to happier shoppers."
Connect with her on LinkedIn, Google+ and Follow via Twitter.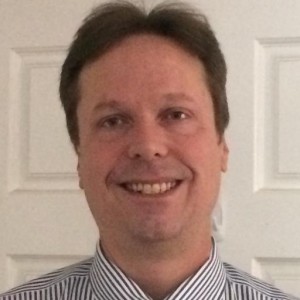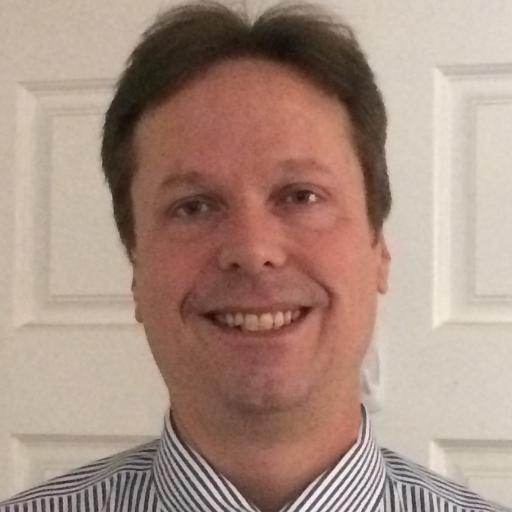 "Site search occupies a unique position in the hierarchy of corporate digital marketing strategies. It holds that position because of the quality of first-party visitor intelligence that it can produce"

– said by Mark, Search Strategist at Adobe.
Mark has written several articles on Site search and Analytics. His article 'Using Site Search Visitor Intelligence to Acquire New Customers' focused on using site search capability analysis of visitor data.
Mark has given adequate importance to the data analytics as well to learn what users are searching on the site and optimizing the landing pages in accordance to the search terms or keywords. These keywords also help to target your paid campaign ads to the interested audience.
Follow him on Twitter.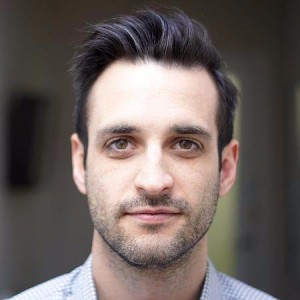 Craig Morrison is a Product Designer and an entrepreneur with over 10 years of experience and has helped co-found 3 startups. His blogs are remarkable contribution to the web services industry. The article, 'How to Design a Usable Search Function that Keeps Users Coming Back' on UsabilityHour, provides great guidelines to improve your site search.
Craig has mentioned from the physical appearance of search box to the powered functionality. He also explained the importance of using auto-complete suggestion, handling spelling and grammar mistakes, Boolean search and returning search results from the entire site.
Read the complete article to know more. Connect with Craig on Facebook, Google+ and Twitter.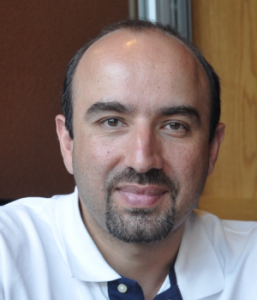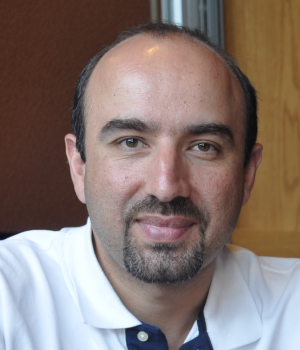 Ramin Behzadi is the CEO/Founder of Denote and COO at Betternet. He loves involvement with social and web startups. Follow him on Twitter. He can also be connected via LinkedIn.
His article 'How to Improve User Engagement with a Great Site Search' is a meaningful post to draw the attention of website owners to implement best practices while using on-site search. Top factors to deploy site search and role of Analytics to improve your site are considered as the important metrics.
According to Ramin, "Site search is essential for reducing bounce, extending the time users spend on your site, and motivating them to take action. Site search should be considered a basic function that consumers have come to expect on their favorite sites."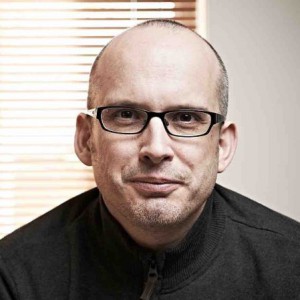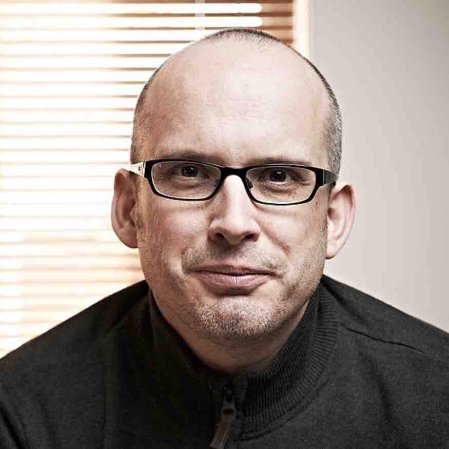 Paul is a User Experience and Digital Transformation Consultant, Professional blogger, Podcaster and the author of Digital Adaptation. Paul has written several blogs on the web or user experience design on 'boagworld'. His article on site search, 'How to sort your site search once and for all', guide to get the search facility on your website right.
Paul recommended the changes to improve the search on your website, and suggests monitoring the site usage and improving search results to mark the crucial role of monitoring and improving search results.
Paul quoted Gerry Mcgovern,

"On its own, search technology will not help us find the right things quickly. We need human expertise and human management".
Connect with him on LinkedIn, Facebook, Instagram and Twitter.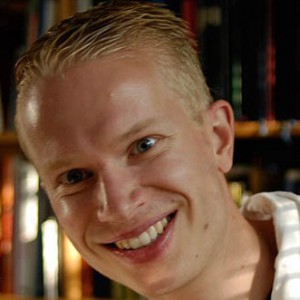 Paul Koks is the founder of Online Metrics, the training hub for Google Analytics enthusiasts and have over 10 years of experience in Digital Marketing. He is also the author at Online-behavior, Webanalisten, Onlineoptimizers and more.
His article '5 Terrific Insights via Google Analytics Site Search' explains the benefits of site search and the data analysis. Paul described the procedure to implement site search and optimize the performance of site search visitors.
The insights provided in the article are simply amazing. Not only site search is important but analytics of the data obtained has its own relevance for business. Find him on LinkedIn, Google+ and Twitter.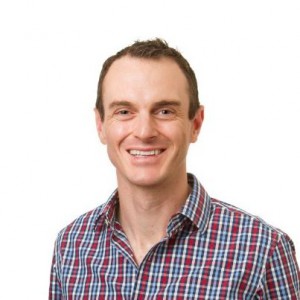 Mark Brixton is the former Country Manager at SLI Systems having expertise in providing best practice m-commerce site search tips to enhance the mobile user-experience and encourage conversions. Mark can be connected on LinkedIn, Google+ and Twitter.
To enhance the on-site search for your mobile applications, in the article 'Conversions on the Move: On-Site Search for M-Commerce', Mark emphasizes on prominent placement of search box, ensuring relevant search results, displaying most popular items first, accounting for synonyms and including sorting option at the bottom of the results page.
To justify site search as a vital part of the mobile web-browsing experience, Mark said,
"Without fast and relevant on-site search, retailers will struggle to create an m-commerce experience that encourages visitors to purchase. Consumers will also struggle to quickly find what they want on a mobile site that doesn't offer easy searching capabilities, and will abandon their search."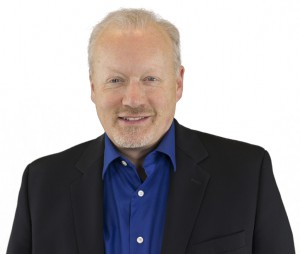 Mike is a former IBM Distinguished Engineer and a senior strategist at Converseon. He is a digital marketing expert and author of 'Do It Wrong Quickly' and co-author of the best-selling 'Search Engine Marketing, Inc'.
'The Importance of Site Search', an article by Mike Moran on 'biznology', buzzes an alarm for the websites lacking an efficient site search. Mike raised an important question in the article – Why site search is an opportunity for Google in the first place?
He said that if the improvement in your onsite search engine is not given attention,

"you're certainly disappointing your customers and driving them to use Google to search your site"
Connect with Mike on LinkedIn, Google+, Facebook, and Follow via Twitter.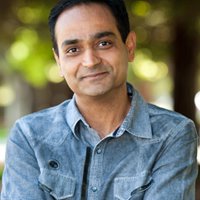 Avinash Kaushik is the Analytics Evangelist for Google, and the author of the analytics blog Occam's Razor. He is also the author of 'Web Analytics 2.0' and the best-selling book 'Web Analytics: An Hour a Day'.
Avinash's article 'Internal Site Search Analysis: Simple, Effective, Life Altering!' on 'Alistapart', draw attention to the internal site search as it is very important to understand the data generated from the searches performed by the visitors. An important point highlighted by him is –
"Your internal site-search data contains that missing ingredient: intent. Internal search queries contain, in your customer's own words, what they want and why they're there."
He can be contacted on Social media – Facebook, Twitter, LinkedIn and Google+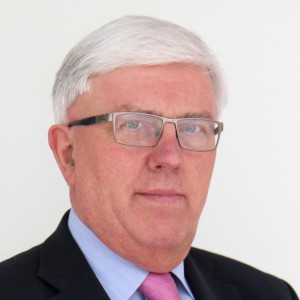 Martin wrote an article 'Intranet Search: More Than Just a Search Box' on 'cmswire.com' to share his view about search technology, metrics and user interface design. He referred some books on search development and analytics as a good read.
Search technology holds a prominent position. In Martin's words:
"Although these resources will be of value, nothing replaces allocating time to conduct a range of searches and taking a user perspective on the outcomes."
Martin White is the Managing Director of Intranet Focus Ltd and an information consultant, author and columnist. He is the author of 'Enterprise Search' and visiting professor in the University of Sheffield. Martin is also a Member of the British Computer Society and the Association for Computing Machinery (USA), and is an Honorary Fellow of the Chartered Institute of Library and Information Professionals. Connect with him on LinkedIn and Twitter.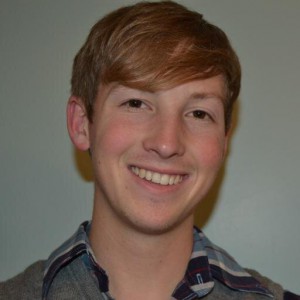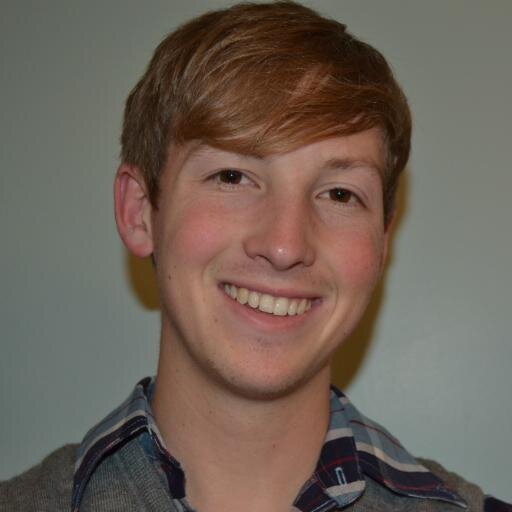 "Your site might have a search function already, but if it doesn't, you definitely need to get one. It's what you'll be hooking up to the Sitelinks search box in order to get the results to appear on your site",

– Shane Jones said in his article 'Your Guide to Understanding Google's Sitelinks Search Box'.
Shane talked about how Google's Sitelinks search box works, the Pros and Cons, and the need to install an internal search engine. He recommended to use the internal site search to provide a better user experience.
Shane Jones is the Director of Earned Media at WebpageFX and columnist at DailyMuse, SEJournal, Econsultancy and Semrush. Connect with him on LinkedIn and Follow via Twitter.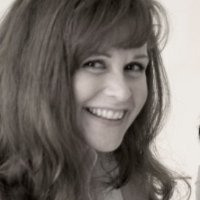 Lisa Banks is the Director of Special Projects at SEO Advantage, a SEO company that helps businesses harness the revenue generation potential of their websites. Her writing has appeared in industry publications like CE Vision and Diesel & Gas Turbine Worldwide.
Her article on 'sitepronews.com', The Benefits of Installing Internal Site Search, says:
"In order for your company to remain competitive online, you need to be open to the new ways people are finding and disseminating information. Site search is an exciting utility for websites looking to evolve their websites according to user demands."
Lisa explained the benefits of site search for your marketing function and how it makes the website customer centric. Follow her on Twitter or connect via Facebook, Google+ and LinkedIn.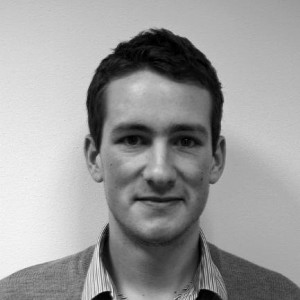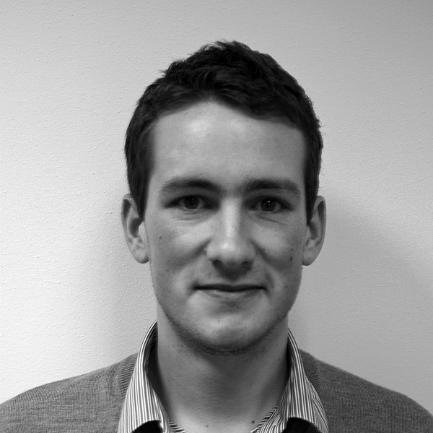 Tom Smith is the Product Marketing Lead at SalesForce and the former Sr. Product Marketing Manager at SDL. He is a trendwatcher and a technology evangelist. Connect with Tom on LinkedIn and Google+
His article, 'Beyond the Search Box' shows the criticality of onsite search box for any ecommerce business that doesn't want to lose a customer.
"Not only can the search box influence merchandising, it can drive service and product strategies. For example, the ability to track customer's searches and where they land would provide valuable data to fashion retailers."

– said by Tom in the Article.
The article provides good stuff and encourages ecommerce retailers to use search function on the website and track search data to improve the conversion and user experience. Follow Tom on Twitter.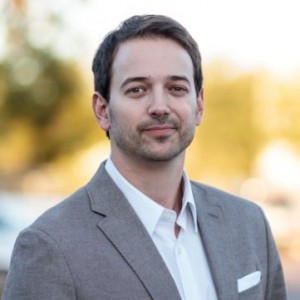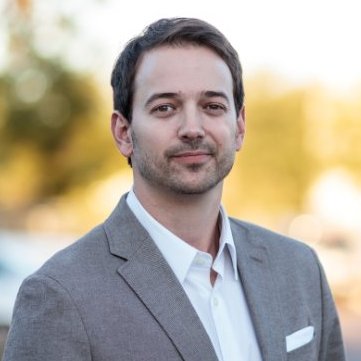 Kevin Eichelberger is the Founder and CEO of Blue Acorn, a premium eCommerce agency helping retailers and brands achieve growth through a data-driven approach. He is a board member for the Charleston Digital Corridor Foundation, a mentor and advisor to several startups and a business-savvy technologist. Follow Kevin on Twitter.
His Article 'Improve Magento Sales With Better Search Results' is the reflection of his great knowledge and vision about ecommerce industry.
Kevin said "Searchers are almost twice as likely to convert as non-searchers in a given visit".
To improve the search results for Magento websites, Kevin suggests configuring the attributes to match the user behavior for finding products on your site and checking the Analytics data. Connect with him on LinkedIn and Google+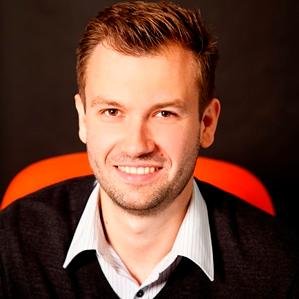 Tom's contribution 'How to Improve Conversion Rates with a Website Search Box', an article about using search box as a tool for improving conversion rate, clearly explains the importance of search box on your website.
According to him: "If your website does not have a search function, you may be missing out on countless leads from visitors who simply did not have the time or the inclination to explore your site to find what they need".
He also mentioned important guidelines for an efficient search function – Search box should be clearly visible, Ability to generate results from long-tail searches, Using sample text within the box and Tracking the analytics data.
Tom Whiley is the Digital Marketing Consultant at Hallam Internet Ltd and SEO & PPC enthusiast. He is the author at Wordstream, Wishpond. Connect with Tom on LinkedIn, Google+ and follow on Twitter.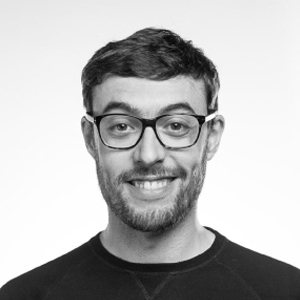 Giles Thomas is the Co-founder and CEO at Whole Design Studios, a conversion rate optimization agency for fashion ecommerce companies. He is also a blogger at Acquireconvert.
His article 'How to Increase Online Sales with Better Search Usability' provides guidelines to improve the internal search functionality to improve conversion rate and revenue. He also focused on optimizing your online store with better search usability.
Giles describes many usability best practices for consideration like Search Placement and Design, Search within Results, Search Navigation, Autocomplete and Autocorrect results, No Results Found and Saved searches. Connect with him on LinkedIn and Twitter.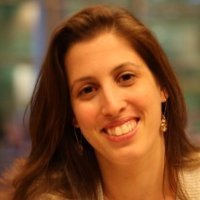 'Usability Tip: Don't Make Me Search for Search', an article by Tammy Guy, provides insight about the usability of your search box. Implementing onsite search is not only about the placing the search box on your website, but size, color, placement, button design have an equal impact on the usability.
In the article, Tammy share the screenshots of few search fields having creative design and easy to locate. The buttons should look like clickable elements to encourage site visitors to use the search.
Tammy Guy is the Founder of Tammy Guy Design, a visual design and usability consulting firm focused on strategic brand planning. Follow her on Twitter.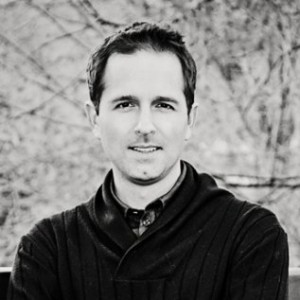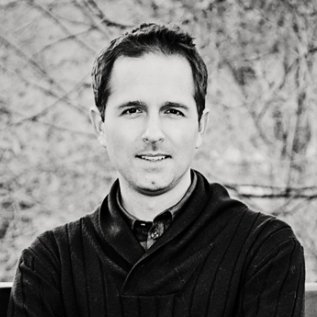 Jeff Sauro is the Founder of MeasuringU, a company providing statistics and usability consulting. He is the author of over 20 journal articles and 5 books on statistics and the user-experience including Customer Analytics for Dummies and Quantifying the User Experience.
"Having a good search to support a good navigation may be the difference between delighted and detracted customers"

– Jeff wrote in the article 'Search Vs. Browse On Websites'.
He cited the studies and findings of other researchers on site search. The article indicates that the search percentage varies according to the website niche. It has a wide range of 2% to 75% with higher percentage for retail websites. Connect with Jeff on LinkedIn and Follow via Twitter.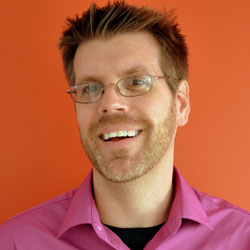 Stoney deGeyter is the Founder and CEO of Pole Position Marketing, a web presence optimization firm. He is the author of 'The Best Damn Web Marketing Checklist, Period!' and  the contributor to Search Engine Land, SE Journal, Search Engine Guide and SlideShare.
Stoney said in his article – Searching for Better On-Site Search Usability,
"Much time and consideration (and development) needs to go into the search option to ensure that it not only returns accurate results, but is fully comprehensive in interpreting the searchers intentions".
The key parameters defined in the article for better search usability are location, search options, case sensitive, search labels, results query, misspellings, result matches, titles and descriptions, number of displayed results and zero results found page.
Stoney's social media links – LinkedIn, Google+ and Twitter.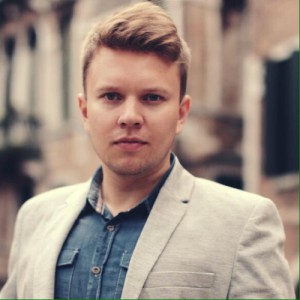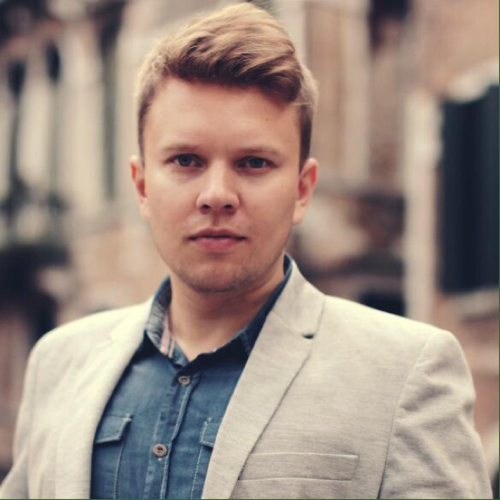 Vitaly has a passion for writing and have written several articles about eCommerce strategies and techniques.
His article on site search states:

"A long story short: if you're not paying attention to onsite search, you are losing about 30% of all site customers. Multiple researches have shown that visitors who head directly to the onsite search bar are highly motivated to make a purchase."
The article 'How to turn an onsite search box into an effective conversion tool?' tells the benefits of effective site search and converting them into a powerful tool to increase sale, retain customer, loyalty, and tracking underperforming pages.
Vitaly Gonkov is the Chief Marketing Officer at MageWorx. He is passionate about blogging and social networking. Connect with him on LinkedIn, Google+ and follow Vitaly on Twitter.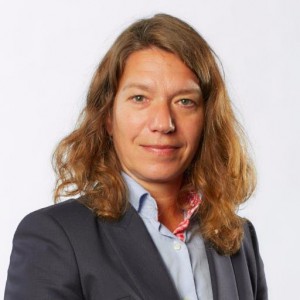 Maria Wasing is the CMO at Axiell and Board member at IAR Systems. Maria's article 'Improve customer experience with effective onsite search' on 'episerver.com', focus on delivering the most relevant information to enhance the overall customer experience.
Maria concluded the article by saying –

"On-site search is an often overlooked but is a powerful way to improve customer experience and boost sales quickly on your website. In the long run, what you learn from onsite search analytics will also help you identify gaps and learn from customer behavior for site refinement over time."
Read the article for better understanding. Connect with Maria on Google+ and follow her on Twitter.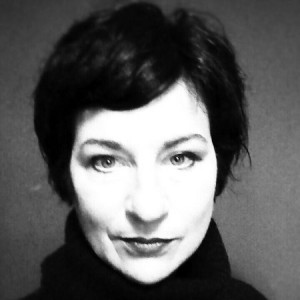 Helen is the freelance E-business/marketing writer for online business news publication BizReport and Digitisation Technician at New Zealand Micrographic Services.
Her article 'Study: Onsite search improves sales conversions' on role of Onsite search in improving conversion shows the study of 39 websites monitored over three months period.
Helen said – "A benefit of onsite search is that retailers can gain valuable insights into what users are searching for, and the terms they're using. It can also be a source of information with regards to what is and isn't working, top keyword groupings, popular keywords that don't return results."
According to the research, on-site search is necessary and can improve the conversion by almost 50%, so e-tailers should concentrate on structured, easy to browse and fully powered search feature on their websites.
Follow her on Twitter.
Sign Up for SearchIQ Today